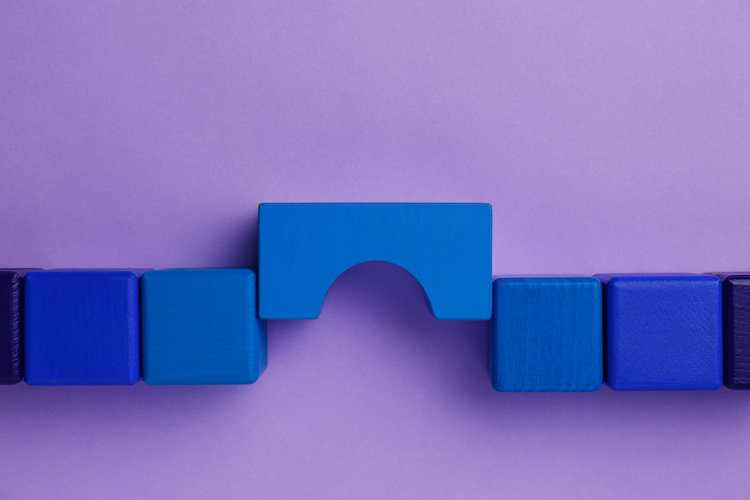 How to bridge the skills gap in managing remote and hybrid work
In early 2022, a Google search for the query "management skills gaps + hybrid work" produced 48,000,000 hits. Additionally, global interest in this same query increased fourfold between the announcement of the COVID-19 pandemic in early 2020 and early 2022 – more than two years later – and is now at its peak. according to Google Trends (Figure 1).
Certainly, finding answers on how to close the skills gaps in managing remote and hybrid work is a topic of the utmost interest – a persistent challenge born out of the pandemic and its distancing restrictions.
It is becoming clear that remote and hybrid working is here to stay. McLean & Company 2022 HR Trends Report found that 87% of organizations anticipated some kind of hybrid work in 2021 and anticipated the benefits of continuing remote work (Figure 2).
There are many implications associated with this new world of work – for the geography of work, work itself, real estate, and the way managers lead. A recent article in The Atlantic noted that the remote and hybrid work revolution is "like a cannonball dropped into a lake – a sharp phenomenon whose ripples can warp every corner of the workforce." For the minority of employees who can do all or part of their work remotely, the number of days spent in the office will not return to the pre-pandemic average, according to Kastle Systems study on workplace trends and how workers are returning to the office.
Being a good people manager looks different in a remote or hybrid environment and requires different skills and approaches to managing people in person. However, the two years since the start of the pandemic suggest that people managers have not made the switch and that skills gaps are significant. McLean & Company 2022 HR Trends Report found that 90% of respondents (n=337) report gaps in their organization's management capabilities.
The pace and scale of change at work is driving rapid shifts in what are considered essential skills and making change management skills such as resilience, change management and design thinking more important than ever. Remote work also revealed significant gaps in manager skills (Figure 3).
The most common action organizations take to address this skills gap is to help new and existing managers develop through training (Figure 4). Human resource departments that are highly effective at developing organizational leaders are less likely to report a lack of management capabilities.
Why is the conundrum of leading remote and hybrid teams so difficult to solve? How is being a people leader in a remote or hybrid environment different from being a people leader in a non-remote or non-hybrid environment?
People leaders have always been responsible for actively supporting and managing direct reports, managing day-to-day work within teams, and creating a great employee experience. The difference is that remote work and on-site work provide two different experiences for employees. Hybrid work is more than just a mix of the two and requires thoughtful and determined leadership to create a cohesive and inclusive employee experience. Effective hybrid working requires strong staff leadership with significant benefits (Figure 5).
McLean & Company explored the issues of remote and hybrid working in our most recent research, "Prepare people leaders for the hybrid work environment." We found that, much like trying to find a job without experience, people managers face adjustments and deal with complex changes without the benefit of experiential learning. The skills needed to have an effective conversation about performance with an eight-month-old baby or a curious cat are new. The skills to keep all team members engaged when some are off video, some are on video, and some are together in a meeting room or alone in a cloffice (a closet that doubles as an office, also born from the pandemic) are new forms of work. Successful remote and hybrid working requires leaders to modify their behavior in ways that foster remote and hybrid working, mitigate challenges, exemplify cultural values, and drive results.
While everyone has a role to play in making hybrid working successful, the role of people leaders is especially important. That's because today's workforce expects (and in some cases demands) more flexibility. The way work is done has fundamentally changed, especially for organizations where some or all of their workforce can work from anywhere with a reliable internet connection. Large-scale remote and hybrid working is still new to many organizations and plagued with experimentation.
Here are several tactics HR can use to prepare people leaders to lead effectively, promote teamwork, and foster connection in a hybrid environment:
Start by getting a snapshot of your current state. Analyze available data to identify human leadership pain points within your organization. Look for information that provides insight into areas such as communication, collaboration, trust, autonomy, responsibility, adaptability, fairness, empathy, support, and relationship building. Sources may include engagement surveys, new hires and departures surveys, focus groups, and executive feedback.

Next, set goals and metrics for people leaders so they understand what is expected in a hybrid environment. For example, a goal might be to increase communication with hybrid employees to keep them informed of organizational decisions. Metrics to assess could include weekly check-in counts, feedback from direct reports, and engagement scores.

Next, compile resources such as cheat sheets, reference sheets, and identify learning opportunities that address the pain points that were identified in the data analysis. Rather than letting leaders improvise, prepare them with the tools and resources to succeed through three success factors: teamwork, leadership, and connection.
With people working across multiple locations, it's extremely important to ensure that collaboration, communication, and day-to-day work practices are effective and inclusive, regardless of where someone is working from. No one should feel left out or misinformed because of where they work. Organize work checklists, meeting decision flowcharts, team communication templates, and micro-learning on topics like how to run effective virtual meetings.
Providing direct reports with the support and guidance they need without seeing them physically every day can seem daunting at first for leaders. Ensure they lead with inclusiveness, trust and empathy in mind while continuing to hold themselves and their direct reports accountable for results. Mitigating biases and assumptions and avoiding micromanagement are key to enabling success for direct reports. Provide guides to managers such as dealing with poor performance while working remotely, tip sheets for virtual onboarding, and training or other learning opportunities on topics such as trust, conflict resolution, and emotional intelligence.
Physical distancing and the potential for sub-groups to form (e.g. employees who are on-site or working from home) make team cohesion and a sense of belonging difficult. Additionally, networks and cross-functional collaboration require a focused culture and support, as teams or individuals may not be in the same place at the same time or in the same time zone. Rather than relying on spontaneous in-person meetings, leaders need to help develop intentional and meaningful connections. Provide resources on how to use team traditions to strengthen connection in a hybrid environment. Provide best practices, guides and coaching.

Finally, ensure customs and activities that exemplify the culture are not left behind in the shift to hybrid working by identifying existing team traditions. Also known as team rituals, team traditions include interactions, events, activities, or behaviors that are regularly repeated by the team and exhibit an aspect of organizational or team culture. These can be as small and informal as a weekly team lunch or as large and formal as a quarterly volunteer outing. Their main objective is to reinforce values ​​and links rather than to produce a specific tangible result.

Ask:
Does it exhibit a specific team value (eg, respect and openness)?

Is it highly appreciated by the team?

Does it facilitate team bonding and meaningful connection?

Does it have a deeper meaning or symbolism?

Did it grow organically?
Only keep team traditions that meet most (if not all) of the criteria above. Keep in mind that many of these traditions will go virtual to some degree, so it's important to limit the number of traditions where possible to minimize the burden of extra screen time and meetings on employees. hybrids. Traditions should engage and excite workers. If traditions start to feel like another expectation for workers, cutting back on their work or personal time, they will do more harm than good.
Bridging the skills gap in managing remote and hybrid work highlights the importance of leadership skills. Leading staff remotely requires strong management skills and even new skills that might not have been necessary to work in person. Effective learning and development opportunities are key to bridging the gap.
Images and figures courtesy of McLean & Company.