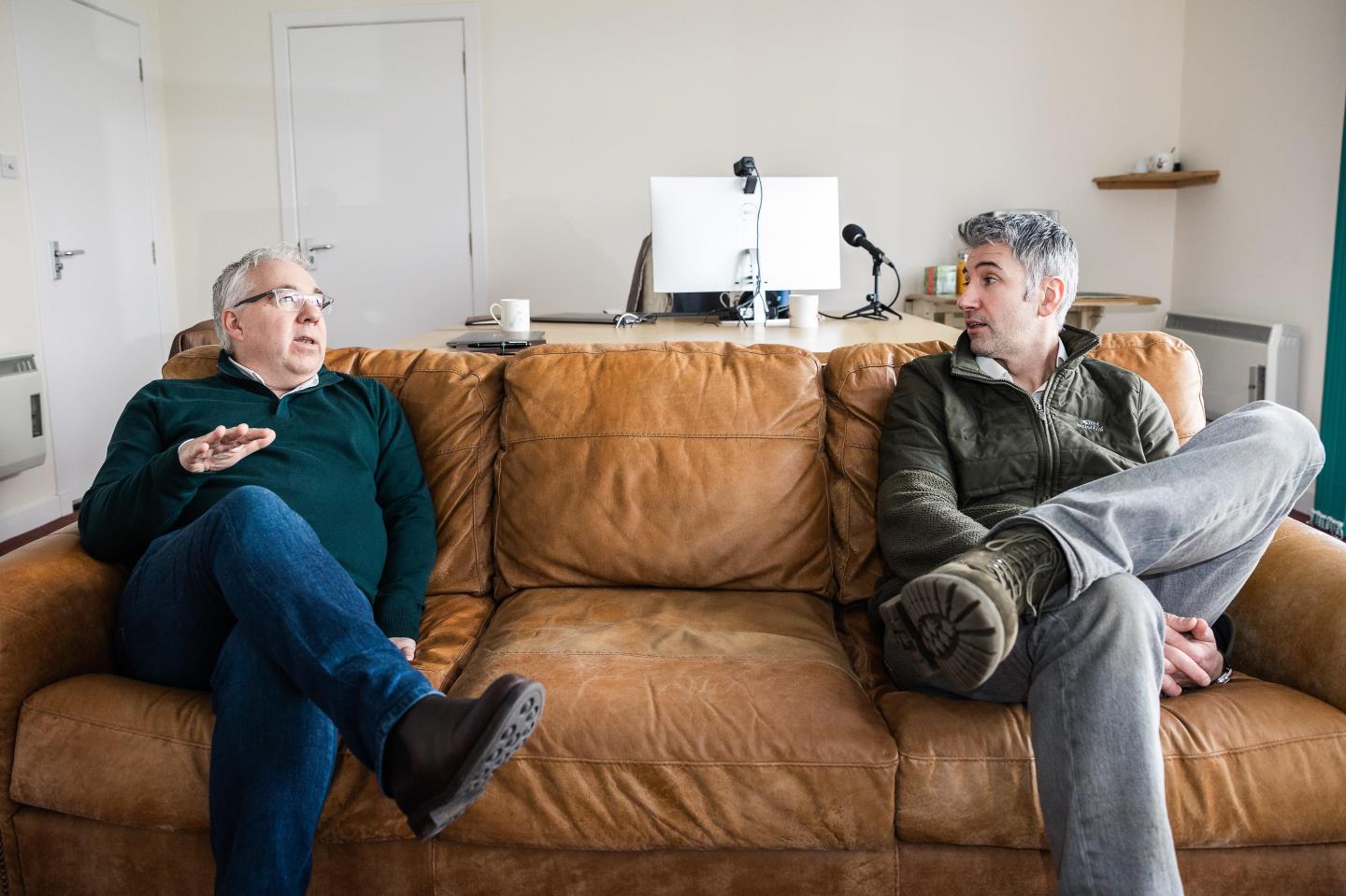 Is effective and holistic maintenance and work management the key to long-term success?
Globally, the oil and gas industry continues to meet the challenges of reducing maintenance backlogs while ensuring costs do not spiral out of control; SRCN Solutions' expertise can help them do just that.
Many organizations recognize that the company's outspoken approach is exactly what is needed to meet the challenges of today and to help the asset-owning companies and energy industries of the future.
The recent high oil price which is expected to continue through the first quarter of this year means that most companies will have the cash to tackle backlog maintenance and other relevant maintenance, should they wish. That could be a good thing – as long as the money is spent wisely. It's there that SRCN Solutionslaunched in 2018 by directors and co-founders Colin Wilson and Euan Galloway, takes the stage.
Colin says, "We can make sure you're doing the right maintenance at the right time, that you're not doing the maintenance you don't have to, and that you're as efficient and effective as possible in carrying out that maintenance. .
"All of this helps you reduce the cost of that maintenance and if you're heading into a low-margin industry, it needs to be done."
Colin began his career with an apprenticeship at Weir Pumps (it was later sold to Clyde Pumps Ltd), before specializing in the management and execution of works in the oil and gas sector. Working as a buffer between the offshore and onshore teams gave him a good grasp of the day-to-day reality of maintenance management.
During this time, Euan worked in consulting and for many years at Ernst & Young on global projects, mainly around large-scale system changes and transformations, before leaving to join a company created by one of his former colleagues. A few years later he and Colin started talking seriously about SRCN Solutions.
The duo met on a project and discovered a synergy between their working styles. Plus, they had identified a common flaw in maintenance and labor management – ​​or, as Colin describes it, an itch they couldn't get rid of.
Colin explains, "You need to identify the work you need to do to get the equipment working and getting the results you want. Then you put it all into a database that captures what you want to do and what you need to do it – parts, resources, etc. Then you need a process that does everything at the right time and executed correctly. It requires a workforce that understands the plan and can do it.
Colin and Euan couldn't find a company that could do all of this. The only choice was to outsource it to several companies and subcontractors, but managing the costs and deadlines of this one could prove "a bit of a headache".
This is how SRCN Solutions was born, offering a one-stop-shop approach to maintenance and work management. They come in, provide a fixed price for a fixed term, then leave after providing an agreed outcome with the customer.
Their combined experience of day-to-day maintenance and work management and delivering change at all levels means they are perfectly equipped to do so.
Euan says, "We're comfortable working with guys who look after asset maintenance, right down to board members who may not be aware of the impact they're having. may have on the front line.
"Our style allows us to translate and communicate issues well on both sides; people working on the asset and people in the boardroom who may be a bit removed from the detailed day-to-day impact of their decisions.
Colin adds: "We're mostly in wetsuits, not just in the boardroom."
They do this by taking a straightforward, no-fuss approach that they both prefer (Colin has "a bit of a dislike for waffles", while Euan hates inefficiency). An important part of this is minimizing the time demand and burden on the client, by letting the client determine how much time and contribution they can commit to the project. Euan says, "We will work in the background to give you your result. Where we need your involvement, we will involve you, and where we can just go on and do it, then we like to do it.
But it all starts with helping clients set goals. Colin explains, "The analogy I use is of someone saying they go to B&Q for a drill. They want the drill to drill the holes for the screws that carry the brackets that carry the shelves. Their real focus is that they want a shelf, not a drill and not all the hassle. »
"So it's about working with clients to really understand what they want to achieve, and then we can help them figure out what we need to do to achieve that outcome."
Euan adds: "That's what's interesting for us, or certainly for me. It's fun and interesting trying to figure out what you really want and how best to get there in the shortest possible time, in addition to having the impact you want.
SRCN Solutions achieves this through its holistic approach to maintenance and work management. Colin says, "You can have the best maintenance strategies in the world and the best system, but if your employees don't understand them, the job isn't done.
"Or similarly, you can have the best people in the world and the best system, but if your maintenance strategies are wrong, you're just very good at doing the wrong job. So basically everything has to work holistically.
In an ideal scenario, the client's work begins with an end-to-end assessment, reviewing maintenance strategies, IT systems, data structure, and work management processes. All of this allows SRCN Solutions to sweep away much of the complexity often found in maintenance management.
And that has served SRCN Solutions well, as the company had a great year of growth in 2021, winning new customers and even delivering a large project in Central Asia entirely remotely.
As the company looks to the future, Euan and Colin are also going beyond oil and gas to help customers in industries such as renewable energy, utilities and nuclear power. In particular, Euan is excited about the value they can add to renewables, especially as OPEX costs start to climb.
He says, "I think there's a lot of opportunity for companies like the renewable energy industries to learn from the good things in oil and gas, but also from some of the mistakes that have been made.
Colin further explains, "A pound spent on maintenance now saves you £20 spent on maintenance in the future. If you ask people in the oil and gas industry if they can go back to a machine with travel back in time and make changes to the past, many of them would bite your hand to do it. Renewables have the opportunity to do that now, it's really important that they don't miss it.
For those still working in the oil and gas industry who may be considering net zero goals, there is still much to be gained from effective maintenance and work management. Colin says, "In any industry we help, if your equipment is performing as expected and performing efficiently, effectively and reliably, then essentially any negative impact on the environment and others will be mitigated. So a big part of our role will be to make sure the equipment does what it's supposed to do.
Learn more about SRCN Solutions and how it could improve your maintenance and work management on srcnsolutions.com
recommended for you

Energy Companies Embrace Youth Guarantee to Build Future Talent Pool