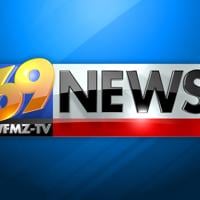 SmartSuite Launches Work Management Platform, Fundamentally Transforms How Teams Work and Run | News
ORANGE COUNTY, California, January 5, 2022 / PRNewswire-PRWeb / – SmartSuite, a platform that allows businesses to manage all of their workflows in one place, today announced its public launch. Offering a collaborative work management platform in 15 languages, the company's offering emerges from a two-year development cycle with the key functionalities needed to transform the way businesses operate by enabling teams to work faster and more. intelligently. SmartSuite enables teams to plan, track and manage workflows for one-off projects, routine tasks, and ongoing business processes.
"We founded SmartSuite to address the inefficiencies we're seeing in the way teams work together, with team members using a patchwork of disconnected apps, emails, and spreadsheets to manage how they plan and manage the work each day. Our goal is to reverse the traditional software paradigm. down ", said Jon Darbyshire, co-founder and CEO of SmartSuite. SmartSuite provides a work management platform that brings together the essentials used to get the job done – databases, spreadsheets, documents, collaboration tools, file management products and automation capabilities – into one platform."
SmartSuite gives teams the ability to build robust workflows without writing a line of code, all through a visual interface that only takes a few minutes to learn. Powerful automation and integration capabilities automate routine tasks and integrate with existing tools that a team can use to create a unified view of information across the organization.
"You can think of the SmartSuite platform as a 'commercial' or 'professional' operating system that provides the building blocks necessary to manage any business workflow, regardless of the size of the company or its industry. 'activity,' said Pierre Novosel, co-founder and CTO of SmartSuite. "For a fraction of the cost of individual product licenses, SmartSuite provides a single platform that can adapt to how businesses want to manage their workflows, now and in the future. "
SmartSuite supports teams of 2 to 5,000 and provides over 200 pre-built templates that support basic workflows such as project management, sales, marketing, and software development, as well as business requirements specialists in the construction industry, real estate, hospitality, non-profit organizations and Suite. Designed for today's mobile workforce, SmartSuite offers native iOS and Android apps to keep users connected on the go.
"SmartSuite is passionate about transforming the way teams work together. We are releasing a next-gen work management platform designed specifically for Gen Z and Millennials who we believe are the core team members who get work done in most organizations, "said the co -founder and vice-president of solutions, Jeff Glasco. "The collaborative nature of our product matches how these generations of workers enjoy working and interacting with their teammates in a way that fosters culture and makes work more engaging and rewarding for them."
For more information on the platform, visit http://www.smartsuite.com
About SmartSuite
SmartSuite delivers the power of a spreadsheet, the organization of a database, and the rich content of multimedia documents and collaboration tools – all on one platform. The platform aims to provide an environment where people, processes and projects are connected and work together towards common organizational goals. Harness your data with powerful reports, dashboards, charts, and views anyone can see for themselves with a 14-day free trial. To learn more, visit SmartSuite.com or watch our product overview video here.
Media contact
Melissa DiGianfilippo, Serendipit Consulting, 4802504315, [email protected]
Alison walsh, Serendipit Consulting, 602-741-0866, [email protected]
SOURCE SmartSuite